Experience the breathtaking beauty of live wallpapers that bring stunning mountain landscapes to life on your screen.
Mountain Landscape Live Wallpapers immerse you in the serene beauty of heavenly landscapes, where the grandeur of mountains and the depth of lakes blend in perfect harmony. Enjoy the captivating beauty of nature with Mountain Landscape Live Wallpapers.
Feel the tranquility of this idyllic spectacle, where majestic pink sakura delicately hangs over picturesque lakes, creating a sense of serenity and peace.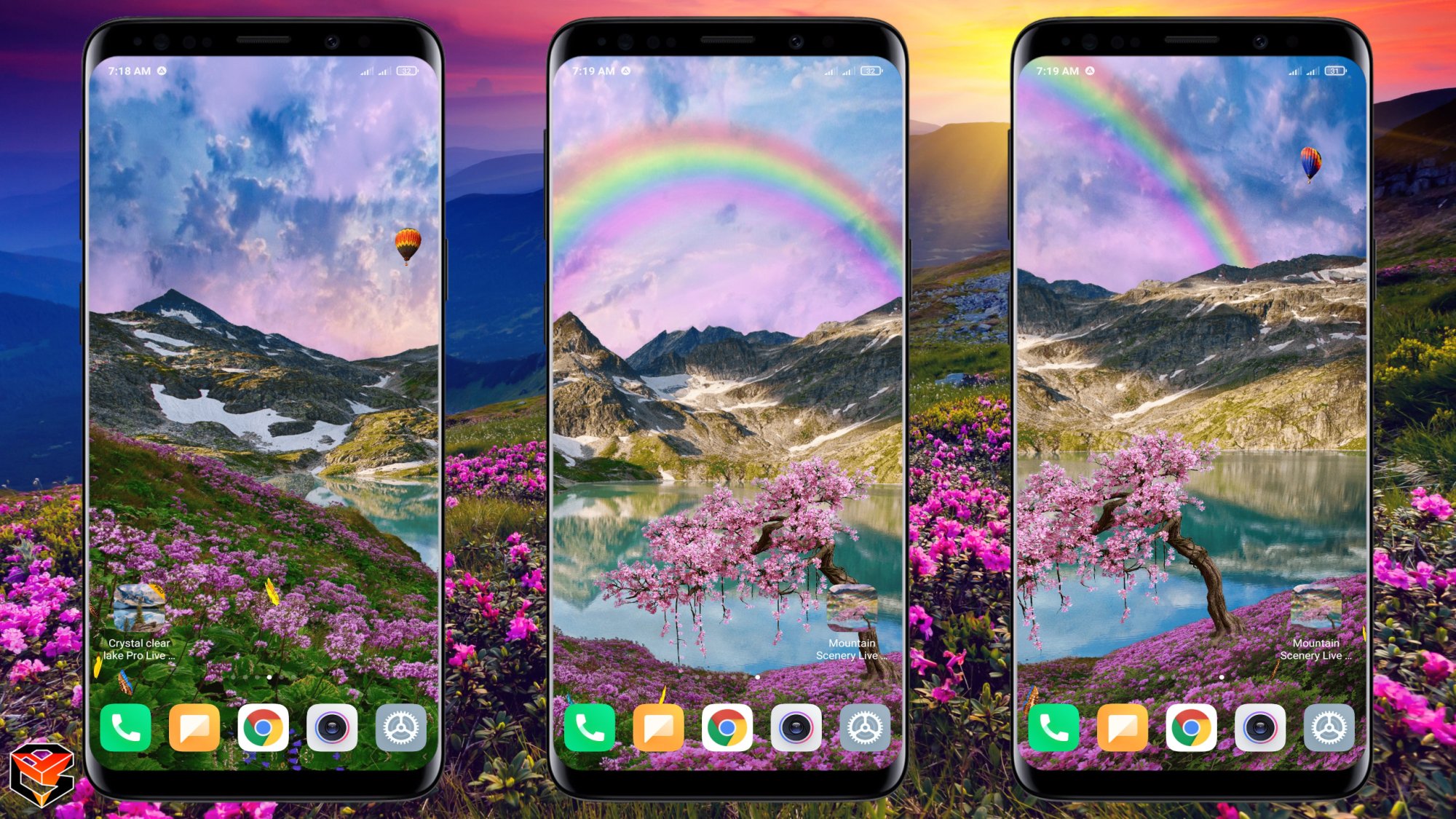 Now, with the Mountain Landscape Live Wallpapers app, you can meditate anywhere and anytime, combining the pleasure of observing enchanting mountain landscapes with the soothing sounds of nature (quick double-tap anywhere on the screen to play/pause the sound).
The automatic day and night mode system allows you to enjoy the app at dawn, noon, in the radiance of sunset, and at any time of the day as the lighting changes.
Key Features:
• Detailed customization options
• Automatic background change over time
• Nature sounds and nightingale's melody (quick double-tap to toggle sound playback)
• Animated sky, clouds, and rainbow
• Dynamic reflection of the sky in lakes
• Moving 3D camera (tilt your device for a 3D effect)
• Animated butterflies
• Large air balloons
• Shimmering stars and meteors
• Battery-efficient performance
• High-quality textures
• 3D parallax effect
• Three types of animated birds

Immerse yourself in the beauty of mountain landscapes with Mountain Landscape Live Wallpapers. Let this app turn your device into a window to the magnificent world of mountains and lakes. Allow yourself to enjoy the glitter, shine, and beauty of live wallpapers wherever you are.