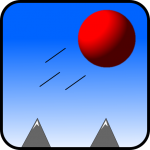 Bouncy Ball
Google Play:
https://play.google.com/store/apps/details?id=com.appbitmix.bouncyball
Jump on the air platforms, and beware the spikes! test your reflexes in the game Bouncy Ball!
Features:
→ Is necessary nothing collect
→ Game in one touch
→ Calm gameplay
→ A game for all age groups
→ 100% free game!
How to play:
• Jump on the platforms, pressing the screen
• Do not fall down
• Not to touch the spikes!
We will be very grateful for any feedback and evaluation of the game as well as your suggestions for improving the game! Sincerely application developers «appbitmix»!
Screenshots: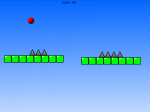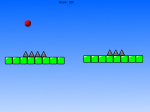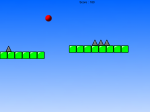 Google Play:
https://play.google.com/store/apps/details?id=com.appbitmix.bouncyball