Disclaimer - You screw it up, don't blame me.




DIY guide to disassemble your Sprint HTC Hero



Why?

Because the dust under the screen is a major
Tools?
T-6 Torx, really tiny Philips & Flathead
Time?
10 Minutes
This phone is put together so simply, its silly.
Step 1 - See your phone working...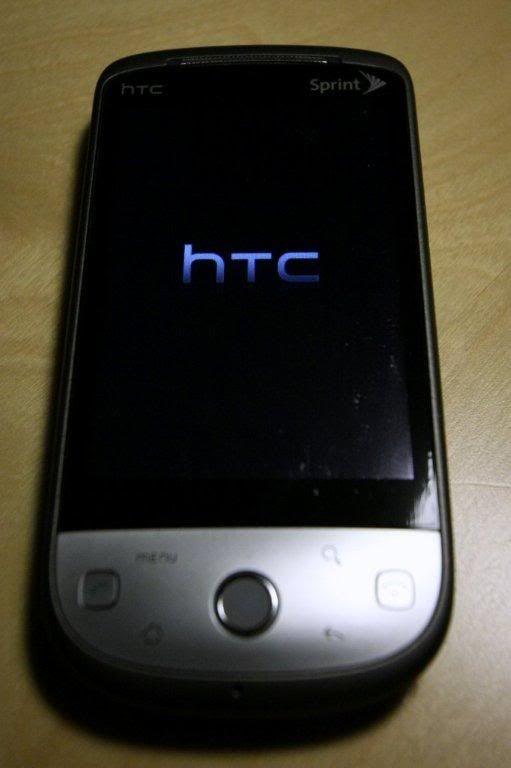 Step 2 -Back Cover Removal

Remove 4 (T6) Torx Screws (Red Circles)
Start at the top and pry the housing cover off (the chrome is on this piece)
Push Tabs in (Green Circles)
Remove housing cover


Step 3 - Circuit Board Removal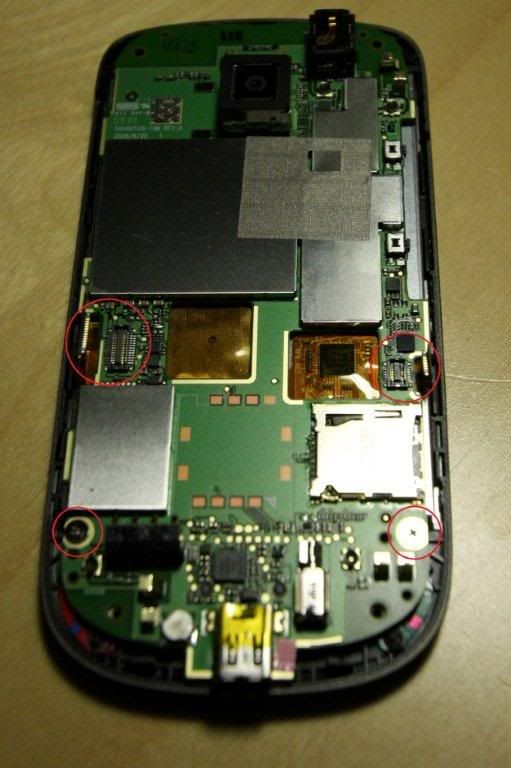 Undo 2 connectors (Red Circles)
Unscrew 2 Philips Screws (Red Circles)
Remove Circuit Board


Step 4 - LCD Removal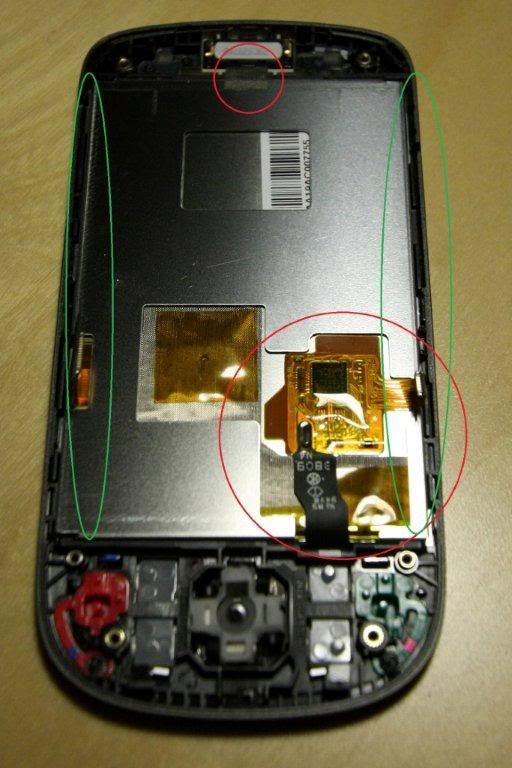 Undo Circuit board double-taped to back of LCD (Red Circles)
Undo tape at top of LCD (Red Circles)
Pry LCD off (Green Ovals)...it is foam taped to the front cover


Step 5 - Look at the front housing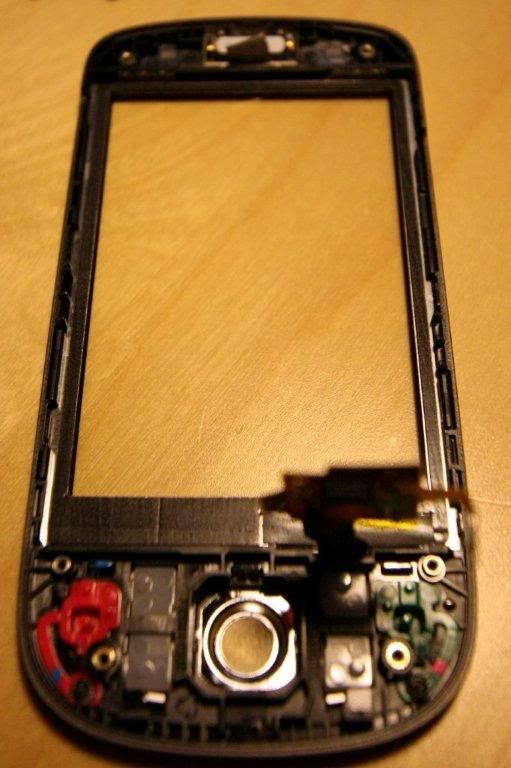 And clean the dirt...


Step 6 - Reassemble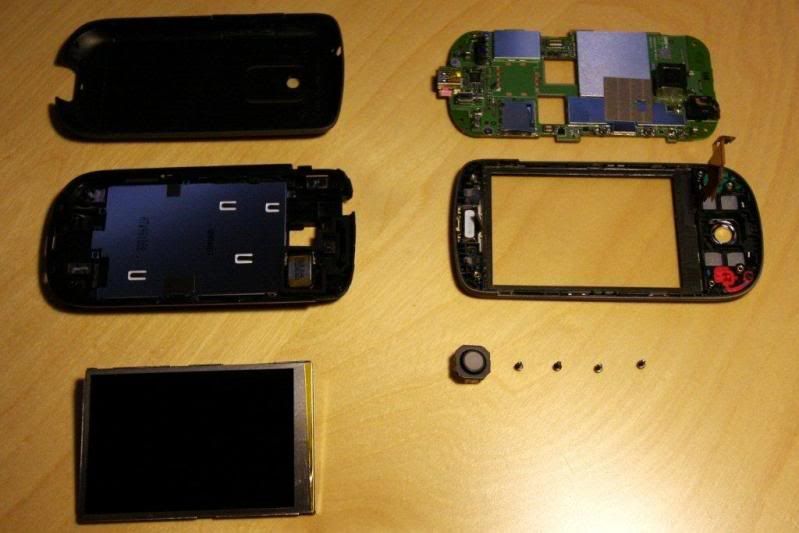 Thanks!